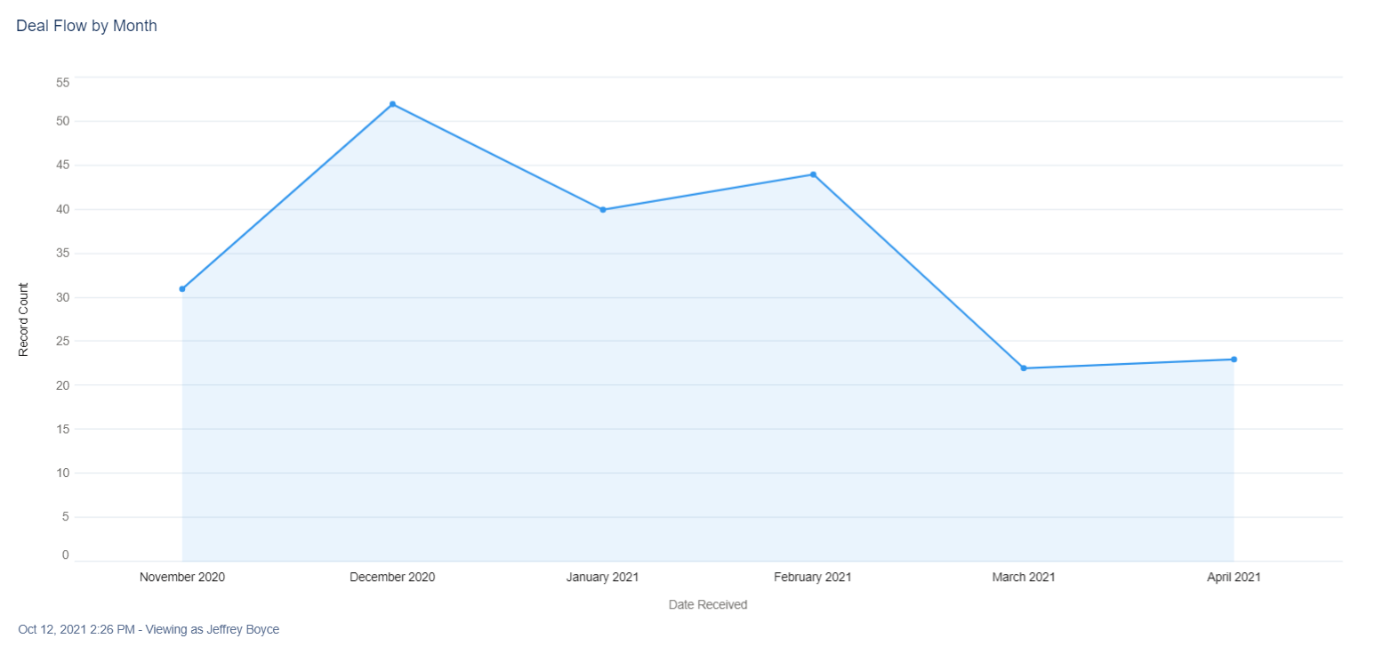 How many of your inbound deals end up languishing on email servers without ever making it into a CRM? 10%, 50%, 90%?
Whatever the number, the reality is that virtually no private equity or corporate development firm is capturing 100% of its deal flow for totally understandable reasons. Dealmakers are busy (see 2021 outlook), and when a firm is engaged in a process, the often-redundant work of inputting new deal details into your CRM system simply is not a priority.
While prioritizing what's in front of you typically takes precedence, in the long-term, failure to capture inbound deal-flow – recording companies, associating deals to the right bankers and banks, tagging teasers, and other deal docs – will keep you from seeing an accurate picture of the number of deals received and, critically, prevents the formation of institutional memory that allows firms to improve top of the funnel performance.
The answer to this problem is quite simple. Your dealmakers need an easy and effective way to capture deals and their related intermediaries, documents, and other contacts into a CRM without ever having to leave Outlook.
With Navatar, they can.
Navatar's One-Click Deal Creator allows private equity and corporate development professionals to effortlessly capture every inbound deal into our CRM.
When a dealmaker receives a deal from a banker in an email, the One-Click Deal Creator records the deal, tags it to the relevant banker and bank, uploads any attachment without having to leave Outlook, to search for the banker or firm, populate any contact details or duplicate existing records.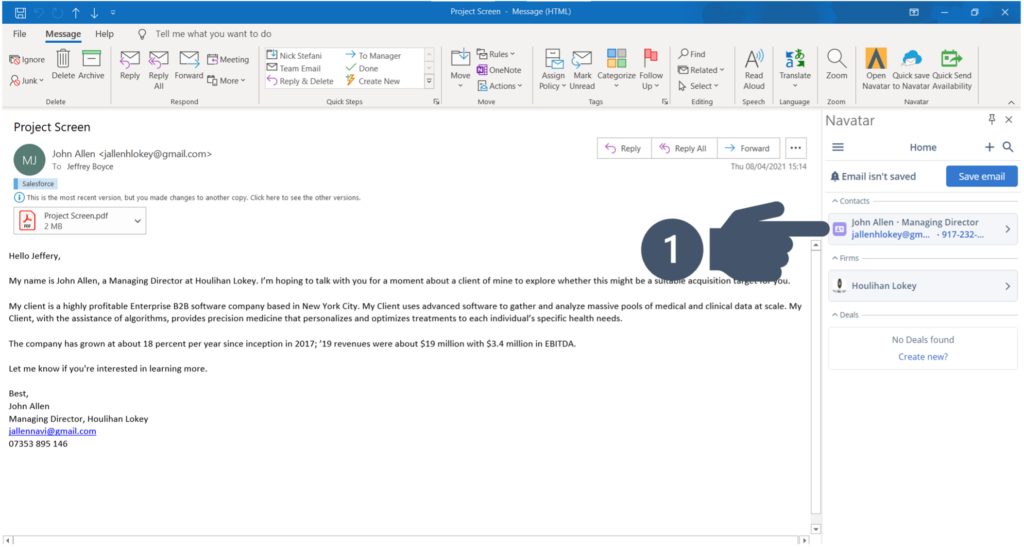 All you have to do is confirm details our app populates and click save – simple as that.
And it gets even better.
If the sender's contact information doesn't already exist in the CRM, the One-Click Deal Creator will prompt you to create one, auto-populating the contact details from the email.
But what about the ongoing email collaboration on the deal with the banker and others?
Navatar makes it easy to change stages, add more internal and external deal team members, sync calendar meetings, and more all from the Outlook window, you are already operating in.
Our mission is to help private equity firms get the benefits of CRM with as seamless and painless a product as possible.