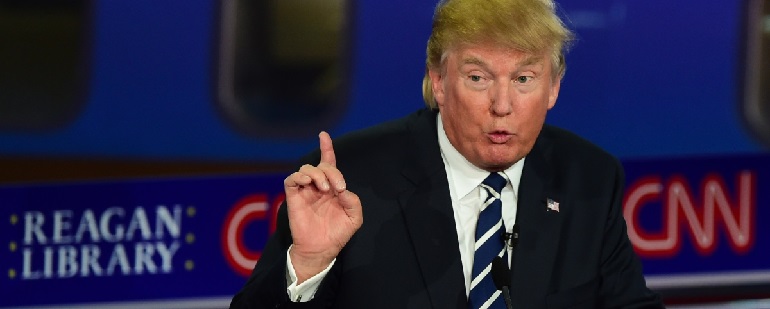 Trump is in. The SEC's Mary Jo White is on her way out. And amidst the power transitions in Washington are private equity firms, who still face the unsettling question of whether to register as broker-dealers.
On that last point, Navatar sought answers, gathering four of the brightest legal minds on broker-dealer registration as part of a roundtable designed to provide private equity firms some regulatory certainty. The issue exploded to the forefront in June when the SEC charged Blackstreet Capital, a private equity firm, for acting as an unregistered broker. The thinking is that because private equity shops routinely solicit investors, charge transaction fees or provide investment bank-like services, and oftentimes collect fees for those services, they should register. But private equity managers, who transact maybe once a quarter, certainly don't look and feel like your everyday broker. So many choose not to register and avoid all the compliance hassle that comes with it. In light of Blackstreet, is that a mistake?
Our roundtable, reading the tea leaves stirred by Blackstreet, at times suggested that registration was an inevitable reality.
"A lot of us in the broker-dealer community have been talking to the SEC on and off about whether we could get a no-action letter or some kind of guidance. And one of the responses we've gotten is, basically, 'Be careful what you ask for because you might not like the answer.'" remarked Peter LaVigne, a Goodwin attorney who specializes in broker-dealer and securities regulation.
But those predictions were made before Trump stunned the world, and partially predicated on the wrong assumption that a Clinton administration, one poised to tighten Wall St.'s regulatory leash, would hold the power to appoint new SEC commissioners. Instead, a Trump presidency likely means new SEC leadership with a bias towards deregulation – a Trump campaign promise that could spill into the broker-dealer question. The private equity sector already has industry lobbyists flagging the issue with policymakers.
In fact, no one is sure what a Trump White House means for the complex US regulatory framework. It is expected that other government regulators will follow in the footsteps of Mary Jo White in the coming weeks, giving Trump further influence in how financial markets are to be monitored. Call it the Trump effect. And that effect is reverberating throughout the private funds industry on a host of issues, including higher carry taxes (Trump supports), rewriting the archaic tax code (probably a good thing for private equity) and potentially repealing the burdensome Volcker Rule that restricts banks' ability to invest in alternative assets (definitely a good thing for private equity).
But back in the here and now, our roundtable stressed the need for GPs to carefully review all of their fee arrangements and disclosures. And having a platform, such as Navatar Private Equity, safely tracking investor communications, marketing distributions, and transaction negotiations, three areas broker-dealer registration red flags may appear, is a good idea too.
In the end, firms will need to follow a compliance path specific to their individual practices, needs and circumstances. Legal experts have identified a few path options available, but all of them come with accompanying pros and cons until the broker-dealer question can be answered. Under Trump, it's anyone guess when that happens. For more, watch a recording of our compliance roundtable below.