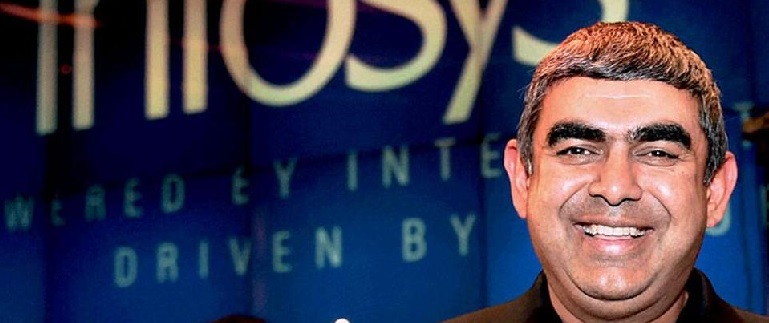 Infosys is bracing for pressure on its U.S. business from anti-immigrant policies by U.S. President-elect Donald Trump, according to a recent article.
"Margins might be impacted in the near-term," Chief Executive Vishal Sikka said, adding the company had not yet done any simulations on how large the impact may turn out to be.
Infosys' contingency plan for the case that the group would not be able to send low-cost developers to work with temporary work visas on big tech projects in the United States would be to hire staff locally, he said, while also conceding that hiring people in the United States would likely be more expensive.
Infosys last month cut its annual revenue growth target for the second time in three months as India's software service exporters feel the pinch of major Western clients holding back on spending.
The Navatar View
Just a few days ago, Sikka had said, "The idea that we are an India-based company is something that we have to get away from….  I think that we have to be the innovation driver. In the age of automation, the future belongs to those who can innovate."
We completely agree but we also believe innovation isn't easy for a large IT services company whose bread and butter depends on low-cost developers and H1B visas. Their best hope may still be for the economy to grow sufficiently under Trump, so they can survive without having to change their low cost hourly-billing model (they can do the work in India and avoid the need to get visas).
In fact, innovation can hurt them by cannibalizing their existing business model. For instance, Navatar's cloud products steer financial services firms away from the idea of paying professional services firms by the hour (and have them focus on ROI instead) – however, had Navatar's bread and butter been professional services, we would have been killing our own revenues by innovating.
Newer companies are far more likely to innovate. As for firms like Infosys, we believe their problems may have less to do with Trump and more to do with the cloud and mobile technologies disrupting their business model.
As always, please feel free to disagree and post your thoughts.